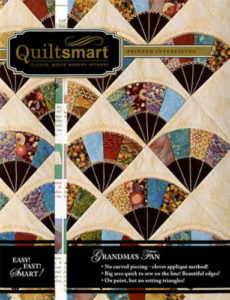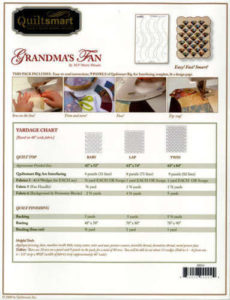 GRANDMA'S FAN CLASSIC PACK QUILTING PATTERN, From Quiltsmart NEW
Grandma's Fan Classic Pack;
includes illustrated step-by-step instructions.
C
utting template for wedge shapes.
Also 9 panels of Big Arc printed interfacing & a Design page.
All packed in a 9in x 12in vinyl zippered project bag!
Traditional elegance with a fraction of the work and none of the frustration. Quiltsmart's Classic Packs provide step-by-step illustrated instructions and enough interfacing to make a completed quilt project. In comparison to our Snuggler Packs, the Classic Pack projects are larger… but still quick and easy to make.